Lead Pastors: Randy and Lisa Knight
Pastor Randy and Lisa Knight have called the Flathead Valley home, together, for 10 years.
After 14 years of youth pastoring on his own, Randy met Lisa and moved to Atlanta to be part of her world. After 2 years together there, God began to speak to them about launching a church in the Flathead Valley.
After making a few phone calls, the leadership team began to develop. And, in 2010, God opened the door for them to move back to the Flathead Valley and join their team to launch Journey Church.
They love the people and culture of this valley and can think of no better place to serve in ministry.
Associate Pastors: Lynn and Holly Lapka
Pastor Lynn and Holly have been serving in full-time ministry here in Western Montana for 25 of their 32 years of marriage.
Preaching and teaching the Word of God in its cultural and historical context is the passion and desire of their hearts, as well as leading teaching tours in Israel, Greece and Turkey.
Lynn and Holly have two beautiful daughters who, after graduating college, have gotten married.
If you want to find out more about their ministry, "Dust of Emmaus", check out their website.
If you would like to give towards "Dust of Emmaus", please click on the 'Give' button below. Go to the drop down box and select "Dust of Emmaus".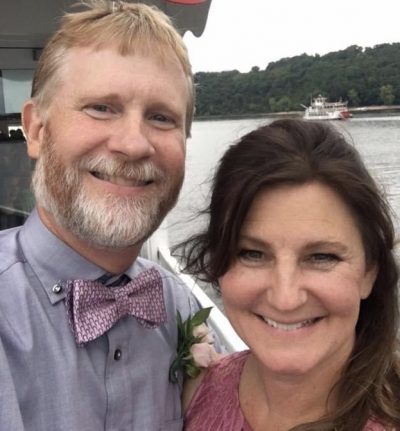 Worship Service: Sunday's @ 9:30am
5091 US Hwy 2, Columbia Falls MT, 59912
Email: Hello@journeychurchcf.com
Phone: (406)-249-8662
Mailing Address: PO Box 537 Columbia Falls MT 59912
Our Mission
To walk with people on a life-changing journey with Jesus Christ.